Quote:
Originally Posted by
dmax
I don't think he's gone far enough, though. There's still one on the 'reverse' issue and one that now seems to have combined mods/diys together.
On reverse, I think that happens rarely, and also, that anyone with the issue could search. Second, that one with mods and diys...again, someone could search.
I'd suggest we only have one sticky...on how to search Fanatics...and then, if possible, could the title of that somehow be bolded or made to appear in Red or something?
I came here looking for the Live Chat thread that a moderator posted and can't find it anywhere.
Anyhow, agreed that the Stickies titles should be in
Bold
or
Red
letters. If nothing else, atleast the one about SEARCHING. Although the Stickies are on the top it just seems to get overlooked by newbies and people too often as another post, which is the only reason to put them there.
Possible Reverse Automatic Transmission as a Sticky is a wasted slot. Only about half of members have automatics, of those what percentage has the reverse out issue? And of those, what percentage reading will fix it themselves making the thread of use??? exactly there you have your number of people for the usefulness of that thread as a Sticky.
__________________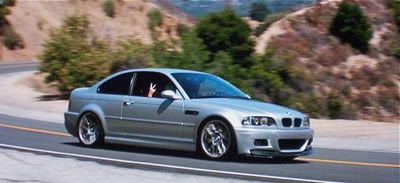 OE CSL WHEELS - OE CSL BRAKES - OE AUTOFLD MIRRORS - CSL RACK - CSL TRUNK - CSL DIFFUSER - AA TUNE - AA PULLEYS - AS 40% SSK - BILSTEIN PSS9s
CF CSL LIP - NAV- BMWP CF STRUT BAR - BMW GROUP N MNTS - GRUPPE M CF INTAKE - SUPERSPRINT - UUC S/S LINES, RTABs - H&R SWAYS - 4.10 M-SPORT DIFF